Are you worried about how to protect your beautiful colour-treated hair from damage? 
Investing your time and money to get that perfect colour for your hair can be very rewarding.  Whether you are getting simple highlights or changing your entire look to a different shade, colour adds a little oomph to your tresses. As much fun as coloured hair is, maintaining your hair after the colouring process is equally important. Did you know that the ammonia and peroxide in dyes damage your hair? Additionally, sleeping on hyper absorbent fabrics such as cotton can cause further damage to newly coloured hair. It's a true story and only a few know that the solution to care for your hair all night long as you sleep on it is a good quality Silk Pillowcase preferably made from 25 momme pure Mulberry silk. 
Damage Caused by Hair Dye
Hair damage from colour is a real thing. What hair colour brands won't tell you is that colouring and dyeing your hair frequently is not healthy for your hair, and the process does considerable damage to the hair cuticle. It is a harsh process that involves chemicals that weaken your hair. The ammonia in hair dyes lifts the cuticle, which is a protective layer that lays flat in straight hair. The peroxide bleaches the natural colour, and the new colour gets deposited in the shaft. The process is injurious to your hair and makes it dry and prone to breakage. Summer heat can cause further damage and lead to frayed cuticles and fly away hair.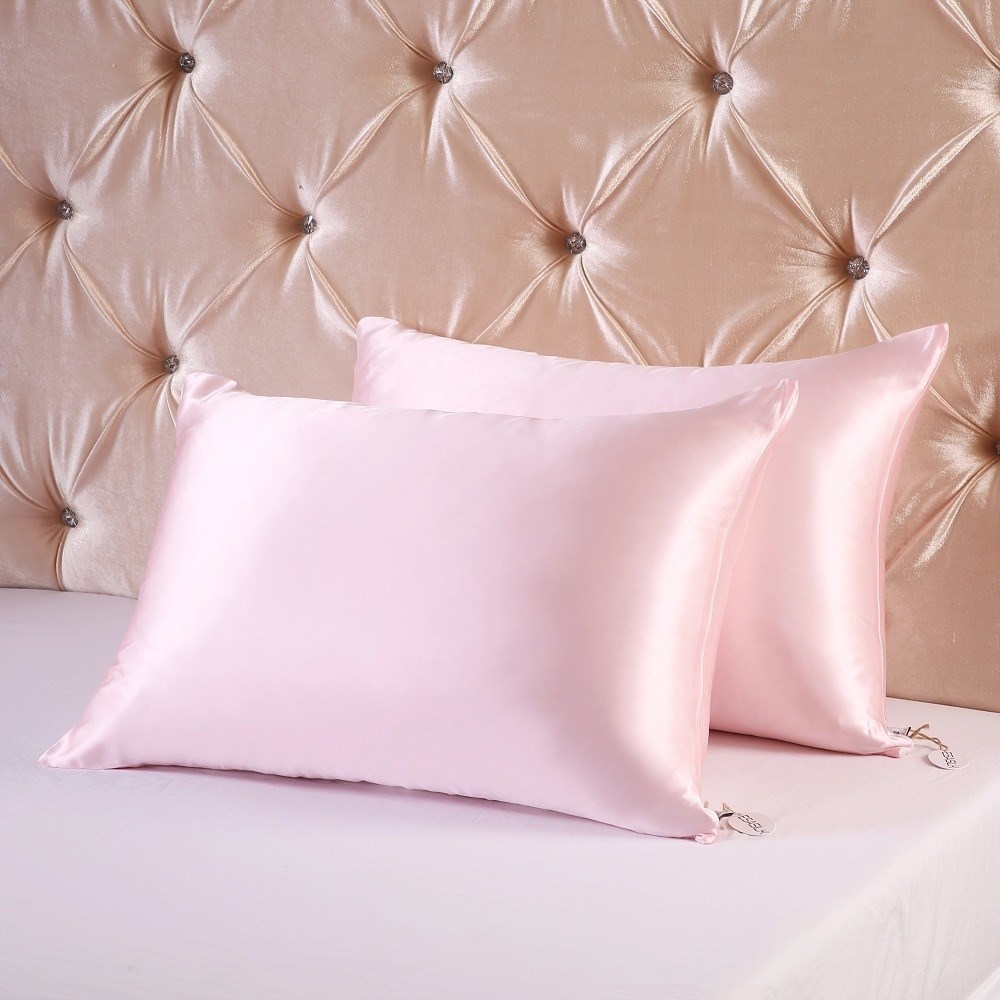 Cotton vs Silk Pillowcases
Cotton is famous for its absorbency and texture and so it is use in towels. While you sleep on a cotton pillowcase, it absorbs moisture and makes your hair dry. Cotton has a rough surface which causes friction, a lot of tugging and pulling which ultimately leads to breakage, split ends, tangles and frizz. Sleeping on cotton is something to be avoid if you have curly or coarse hair or your hair is colour-treat and dry.  
Mulberry Silk pillowcases 25 momme, on the other hand, are a suitable option for all hair types. It is beneficial for dry and damaged hair. Silk protects the vulnerable cuticle of the hair. Silk has a smooth surface and reduces friction, allowing your hair to glide over the surface as you move in your sleep. There is no tugging or pulling, and this lessens breakage, split ends, tangles and frizz. 
Silk is a natural fibre that has a protein named sericin which acts as a conditioner and keeps your hair healthy, smooth and soft. The protein helps retain moisture and keeps your hair and skin hydrated. Moisture is important for dyed hair for incorporating nurturing elements into your hair. Silk does not absorb moisture while you are sleeping and allows your hair to repair itself. Silk also has thermoregulating properties, due to which the heat in the summer months gets disperse, making you feel cool.   
Invest in Best Quality Mulberry Silk pillowcase 25 momme
We have found a brand that makes superior quality Mulberry Silk pillowcase 25 momme, known as Mayfairsilk. The brand has won many awards, including 'Lux Life Global Excellence Awards 2021 – Best Silk Bedding Company'. They use the best-quality silk available in the market, that is, the 6A grade and although they are based in the UK, they deliver worldwide. Their fabric is OKEO-Tex Standard 100 Certified, making it free from harmful chemicals. The silk has hypoallergenic properties making it suitable for sensitive skin, and it also retains moisture, thereby hydrating your colourful tresses and providing maximum protection.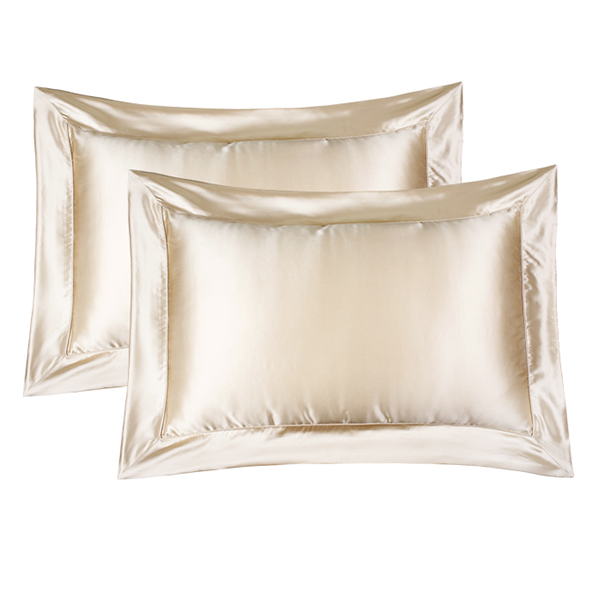 You can check out the collection of Mulberry Silk pillowcase 25 momme on their website: https://mayfairsilk.com/collections/pure-mulberry-silk-pillowcases.